Afgelopen vrijdag was het 'Dag van de fotografie'. Die wordt elk jaar op 19 augustus gevierd. Immers, op die dag in 1839 maakte de Fransman Louis Daguerre zijn uitvinding publiek. Uiteraard heb ik het dan niet over filmrolletjes of digitale bestanden, maar de glasplaat. Dit was één van de eerste dragers voor beeld in de 19de eeuw.
Fotografie speelt sinds mijn jeugd een grote rol in mijn leven. Het begon allemaal met de Canon Prima Junior: een fototoestelletje dat ik ergens in het lager cadeau kreeg. Dat ding heeft rolletjes film versleten: niet normaal. Ik vond het zo fijn om herinneringen op beeld te maken en achteraf naar te kijken. Geen idee waar die drang (als ik het zo mag noemen) vandaan komt, maar ik ben het blijven doen.
Sindsdien heb ik menig fototoestel versleten. Na ettelijke jaren met filmrolletjes te werken, kocht ik begin jaren 2000 mijn eerste digitale camera, niet veel later ook mijn eerste digitale spiegelreflex. Het bleef lang een hobby, zonder ook maar iets van techniek te leren. Ik denk dat ik ergens in 2008 met het idee speelde om toch wat te doen met dat toestel (ik kende toen al de basis en fotografeerde al manueel) en schreef me in voor een avondopleiding. Die rondde ik drie jaar later succesvol af.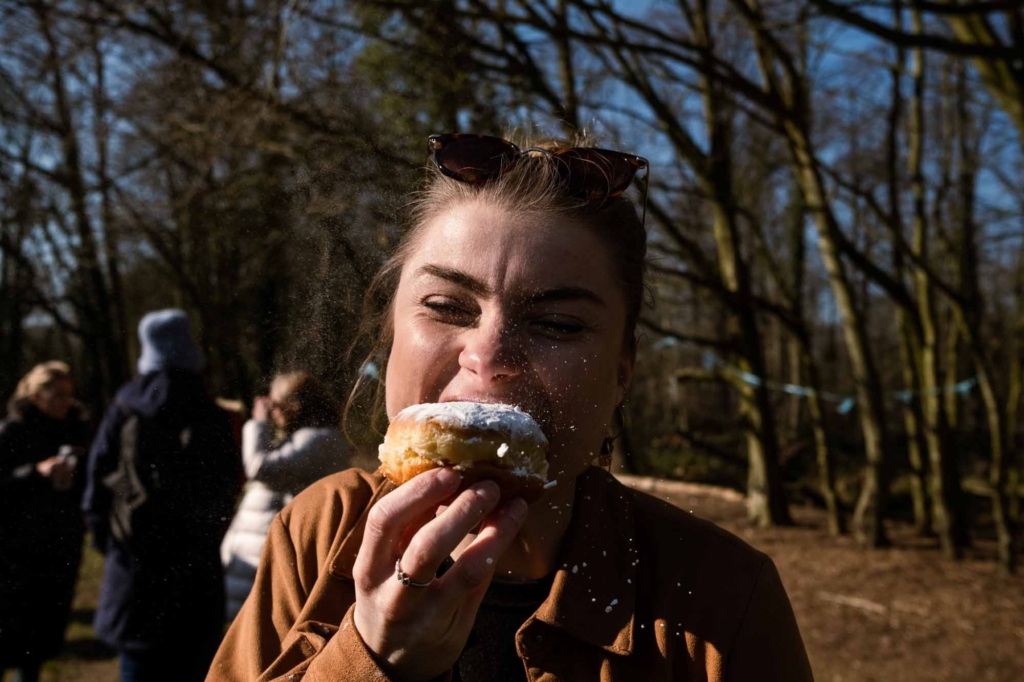 Ik genoot van het fotograferen en kon ook mijn ding doen op technisch vlak. Na heel lang twijfelen, vroeg ik eind 2014 mijn ondernemingsnummer aan en de rest is geschiedenis….
Maar ik wou het over de kern van de zaak hebben: fotograferen. Het is iets wat ik tegenwoordig bijna dagelijks doe. Ja: met mijn smartphone fotografeer ik ook. Het doet er weinig toe met welk toestel je een foto neemt zolang je maar een toestel bij je hebt. In mijn geval is dat vaak mijn smartphone. Het ding doet dan ook wat het moet doen en nog zoveel meer.
Nu, ik fotografeer ook vaak met mijn betere toestellen. Die liggen hier quasi voor het grijpen en ik aarzel niet om ze vast te nemen. Spontane beelden blijven mijn favoriet. Ik heb een groot archief met beelden en de eerlijkheid gebiedt me te zeggen dat ik er tot nu toe weinig mee doe. Ze worden gedeeld op Instagram of deze blog, zelden geprint.
Ik durf haast stellen dat fotografie voor mij therapeutisch werkt. Aan het begin van de pandemie had ik het enorm moeilijk. Letterlijk vluchten kon niet meer, maar ik kon uiteindelijk vluchten in mijn fotografie. Dat heeft ontzettend veel voor mij betekend.
Ook de eerste helft van 2022 was niet makkelijk. De pandemie zindert ook nu bij momenten na. Gelukkig hoef ik me maar om te draaien om mijn fototoestel te nemen. Of ik neem er dat mooie pakje op de kast bij. Ik kocht een gehandtekend exemplaar van één van de boeken van Annie Leibovitz en liet het inpakken. Wanneer het even wat minder gaat dan weet ik dat dit pakje op me wacht. Ik kocht het in april of mei van dit jaar en het gaat goed: het pakje is nog steeds ongeopend.