The boyfriend and I both like photography and forest walks. The sunny weekend quickly developed into the plan of doing a sunny afternoon forest walk. Minor issue? We always go for a walk in either Tillegem or Beisbroek (Bruges area). We wanted to taste something different and headed out for Bulskampveld (Beernem area) on Saturday afternoon. It's quite big and quiet. The Bruges area forests tend to get crowded when the sun is out, but here we found some quietness indeed.
The forest has a farm on the outskirts that sells home-made ice-cream and other (home-made) products, like e.g. chocolate spread. Of course I couldn't resist and had some delicious speculaas ice-cream.
Bulskampveld also has a garden consisting of many herbs and flowers. We're already planning on going back during late Spring/Summer because not everything was blooming just yet.
The forest also houses the Bird Protection Centre, but it's only open upon request or reservation.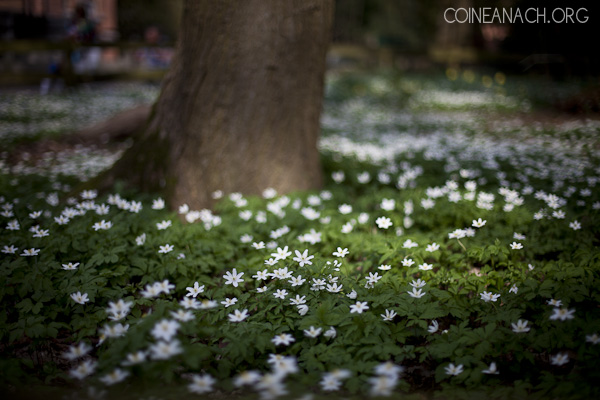 I took the 50mm 1.4 for the day, because I'm always packed with heavy lenses when attending class or a portrait shoot. Steven opted for the 24-70mm 2.8 on the Canon 300D. His photos are posted on his Flickr.
If you live around this area, I would definitely recommend a visit to Bulskampveld, but I'm curious to hear about other forests that we might be missing out on, so if you know one, don't hesitate and post it in the comments section below.